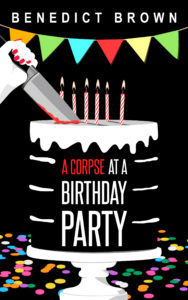 Ingredients for the perfect party: Cake, ice cream and a corpse in the back garden.
When Izzy is invited to a birthday at the house of an old schoolmate, she's determined to show everybody how much she's changed. She's a successful private detective now and there's no way she's going to do anything embarrassing.
Though things don't go exactly to plan, she soon gets the chance to put her skills to the test when one of the guests gets a cake knife stuck through his heart. Izzy will have to dredge up dark memories from her past to work out who the killer is, before the party's over for good.
A novella-length mystery from the Izzy Palmer casebook, available exclusively to members of The Izzy Palmer Crime Club.