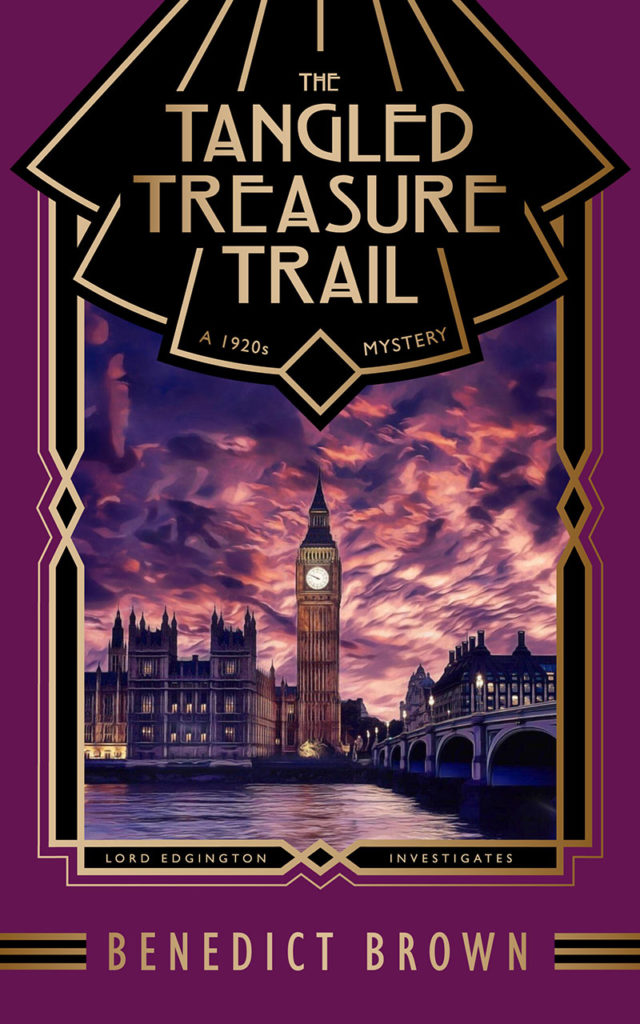 Wild parties, high-speed treasure hunts, and a string of murders to investigate – what a perfectly normal weekend for a seventy-five-year-old lord.
England, 1926. After a wealthy industrialist is found dead on a treasure hunt with the Bright Young People of London, the renowned detective, Lord Edgington, and his loyal grandson, Christopher, suspect foul play and sign up for the next speedy chase across the city. When a second body is found, shot through the heart in the centre of Westminster, the mismatched duo set off on the trail of a killer.
One victim is old and rich, the other young and poor, but could the jazz-and-drink-fuelled parties of the infamous Gargoyle Club link the apparently unrelated figures? Greed, espionage, wartime valour, fast cars, aristocrats and bohemians come crashing together in Lord Edgington's most mind-boggling case yet. Will you be able to unravel "The Tangled Treasure Trail" before the seasoned detectives?
The fifth entry in the bestselling "Lord Edgington Investigates…" series of classic whodunnits is filled with twists and surprises from the first page to the last.
Available in e-book, Kindle Unlimited, paperback and hardback.
As an Amazon Associate I earn from qualifying purchases.