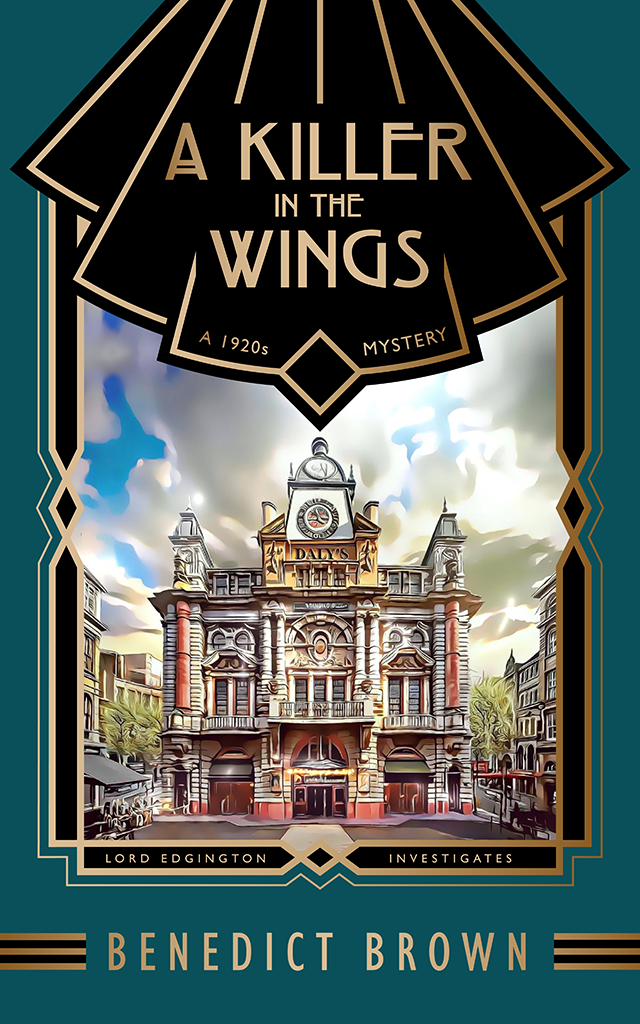 A murder on the stage of a packed theatre, a company of actors ripped apart by rivalries, and a secret that has simmered for decades.
England, 1927. When an actor is killed during the performance of a new mystery play, his colleagues refuse to believe it was an accident and turn to Lord Edgington for help. The renowned detective must navigate a labyrinth of deceit to solve the crime, but when every possible culprit is on the cast list, it's hard to know who's telling the truth and who's playing a part.
To save the other actors from the killer's knife, the master sleuth and his loyal grandson race to outwit their opponent, but will they unravel the tangled threads of the case before more lives are claimed?
Set against the backdrop of the opulent theatres and luxurious hotels of London's West End in the twenties, "A Killer in the Wings" is a witty and suspenseful whodunit with a cast of devious suspects and a carefully twisting plot that will leave you guessing until the curtain falls.
This is the eleventh novel in the bestselling "Lord Edgington Investigates…" series, but it can be read as a spoiler-free, standalone mystery.
Available in e-book, Kindle Unlimited, paperback and hardback.
As an Amazon Associate I earn from qualifying purchases.