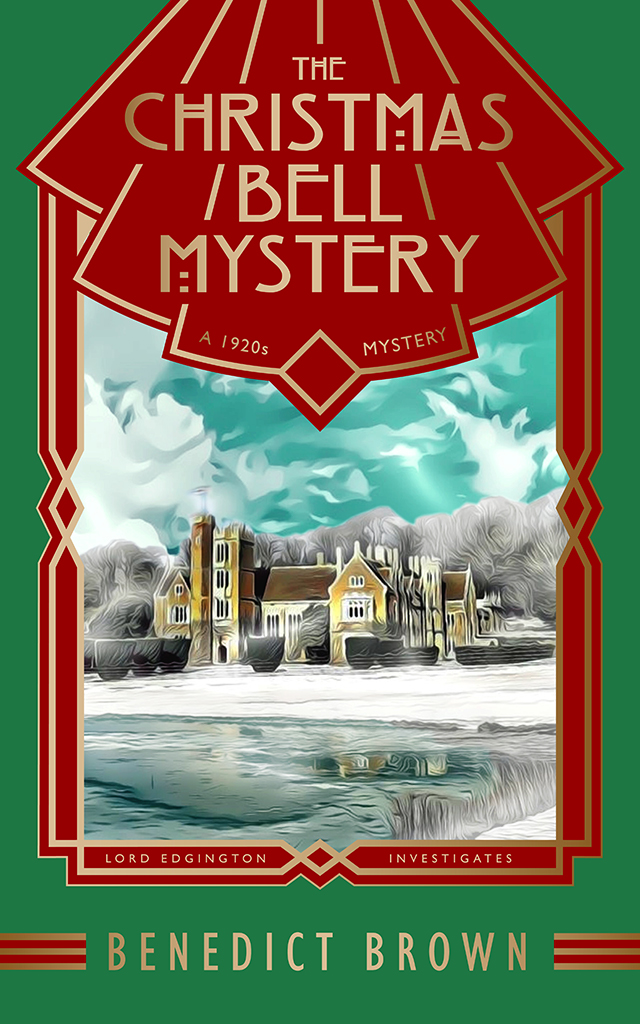 A chance meeting on a snowy platform, an old miser with a fortune worth killing for, and the wrong man found dead beside the fireplace.
England, 1927. When Lord Edgington hears of a failed attack on an eccentric viscount, it's the perfect excuse to get out of seeing horrible relatives over Christmas. With his loyal grandson and their golden retriever along for the ride, he sets off to investigate, but on arriving at the snowbound manor house on the English coast, they find that the wrong man has been killed. It is not the rich tyrant who lies dead on the floor of the grand salon, but one of his many bickering heirs.

In a household divided by greed and jealousy, and with any number of suspects who might kill their way to a fortune, the famous sleuth must race to find the culprit before more members of the family turn up dead (or it's time for Christmas dinner). Will the killer turn out to be a smooth-tongued lothario, a beloved pillar of the community, a thuggish former soldier or the damsel in distress who brought them there in the first place?

A witty and wonderfully festive whodunnit which mixes all the twists of an Agatha Christie novel with the drama of Downton Abbey. "The Christmas Bell Mystery" is a spoiler-free, standalone story, so you don't have to know anything about the other books in the series to enjoy it.
Available in e-book, Kindle Unlimited, paperback and hardback.
As an Amazon Associate I earn from qualifying purchases.