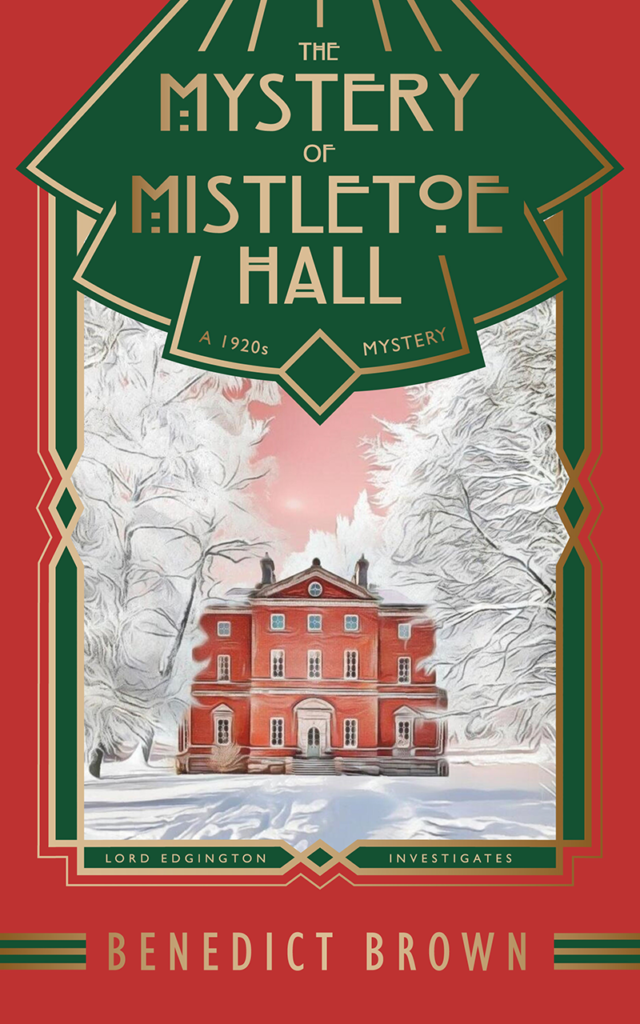 Eight strangers are trapped in a deserted manor house as the snow falls, the body count rises and the Christmas tree still needs decorating.
England, 1925. When Lord Edgington receives an invitation to spend the Christmas holiday with an old colleague from the Metropolitan Police, he expects fine food, good conversation and the warmth of a roaring fire. But, on arriving at Mistletoe Hall with his family, they discover the house deserted and no explanation for where their host or his servants could be.
As the snow falls and more guests appear, the master detective begins to question what could connect the disparate group of newcomers. A teacher, a comedian, a thief, a sportsman, a singer, a policeman and a racing driver will all have their roles to play when a killer crashes the party. Cut off from the outside world by the worsening weather, and with bodies piling up, Lord Edgington must rely on his wits, his years of experience, and the help of his bumbling grandson Christopher in order to solve "The Mystery of Mistletoe Hall".
With hints of "And Then There Were None" and "The Sittaford Mystery", the fourth "Lord Edgington Investigates…" novel is a spoiler-free, standalone whodunit with a wicked resolution all of its own. Filled with warmth, humour, a fiendishly twisting plot, an adorable canine sidekick and plenty of Yuletide spirit, "The Mystery of Mistletoe Hall" is a 1920s Christmas cracker that will baffle and charm you in equal measure.
Available in e-book, Kindle Unlimited, paperback and hardback.
As an Amazon Associate I earn from qualifying purchases.