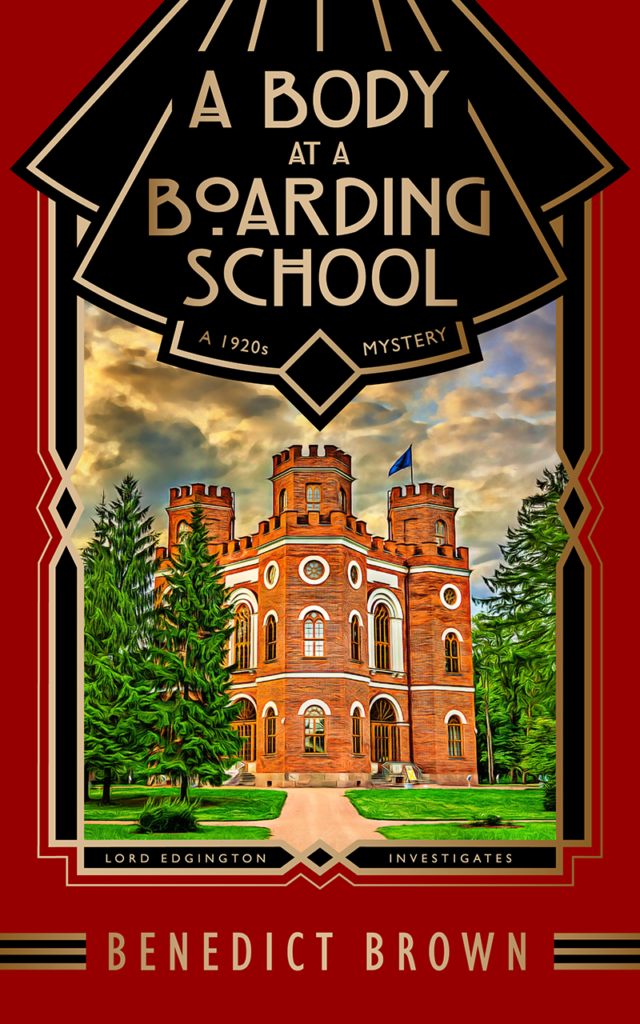 Something is rotten at the Oakton Academy for Distinguished Young Gentlemen.
With rumours of fighting, cheating, and all-night parties – and that's just the teachers – the headmaster is losing control of the school.
When a body is discovered, bludgeoned to death with a monkey statue on the last day of term, renowned detective Lord Edgington and his bumbling grandson Christopher are on hand to search for the killer. But with such a range of despicable suspects, – again, that's just the teachers – plotting prefects and maniacal students to choose from, will the discordant duo be up to the challenge?
The second book in the "Lord Edgington Investigates…" mystery series has all the intrigue, humour and twists of its bestselling predecessor, "Murder at the Spring Ball".
"A Body at a Boarding School" is a 1920s-style whodunnit in a wonderfully wicked setting with a cast of curious characters to enjoy. Get ready to discover whether the great Lord Edgington can catch the killer and be home in time for afternoon tea.
Available in e-book, audiobook, Kindle Unlimited, paperback and hardback.
As an Amazon Associate I earn from qualifying purchases.