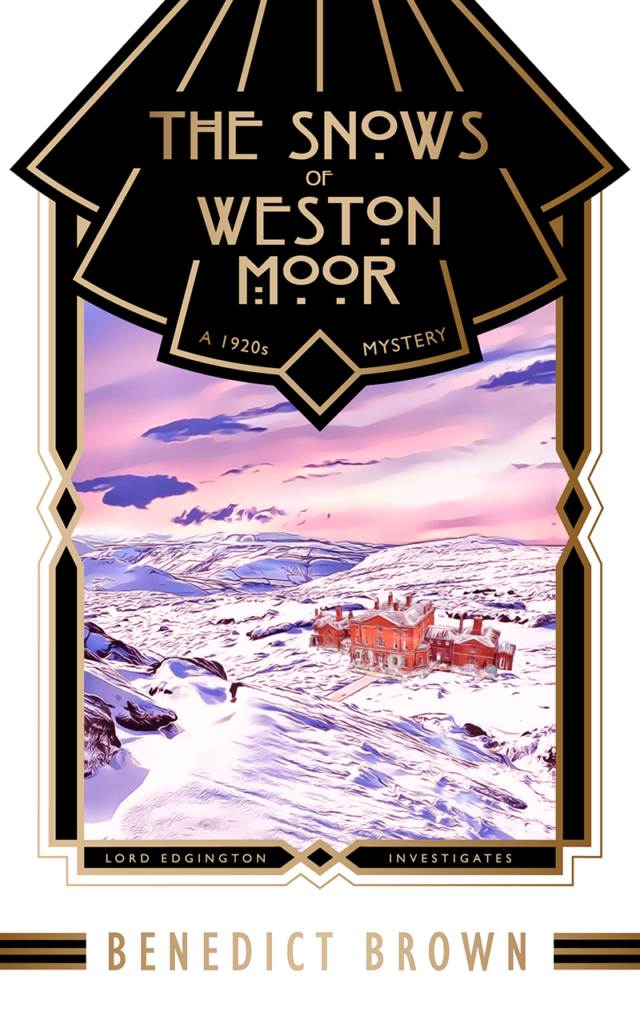 A grand party in a snowbound mansion, a dead body beside the Christmas tree, and a master detective on hand to crack the case.
England, 1926. Lord Edgington and his loyal assistant embark on a Christmas holiday only for a blizzard to block their path. Forced to seek shelter, they find a remote manor where a group of famous actors are celebrating the season. But the luxurious house at Weston Moor is not the sanctuary it seems. One of its inhabitants hides a dark past and, when an intruder spoils the party, the first body falls.

Past scandals, a stolen fortune, and hidden secrets come to light as the clock ticks closer to Christmas day and the body count rises. But will the incognito sleuth, his hapless grandson, and their well-fed golden retriever be able to catch the killer before it's time for Christmas dinner?

A warm and witty golden-age whodunit featuring a unique cast of characters, a cunning conclusion and plenty of Christmas cheer. "The Snows of Weston Moor" is a festive mix of Agatha Christie's "The Sittaford Mystery" and "Hercule Poirot's Christmas" with a dash of Downton Abbey thrown in.

This is a spoiler-free entry in the bestselling "Lord Edgington Investigates" series. It can be read as a standalone novel and does not give away any secrets from the previous books.
Available in e-book, Kindle Unlimited, paperback and hardback.
As an Amazon Associate I earn from qualifying purchases.