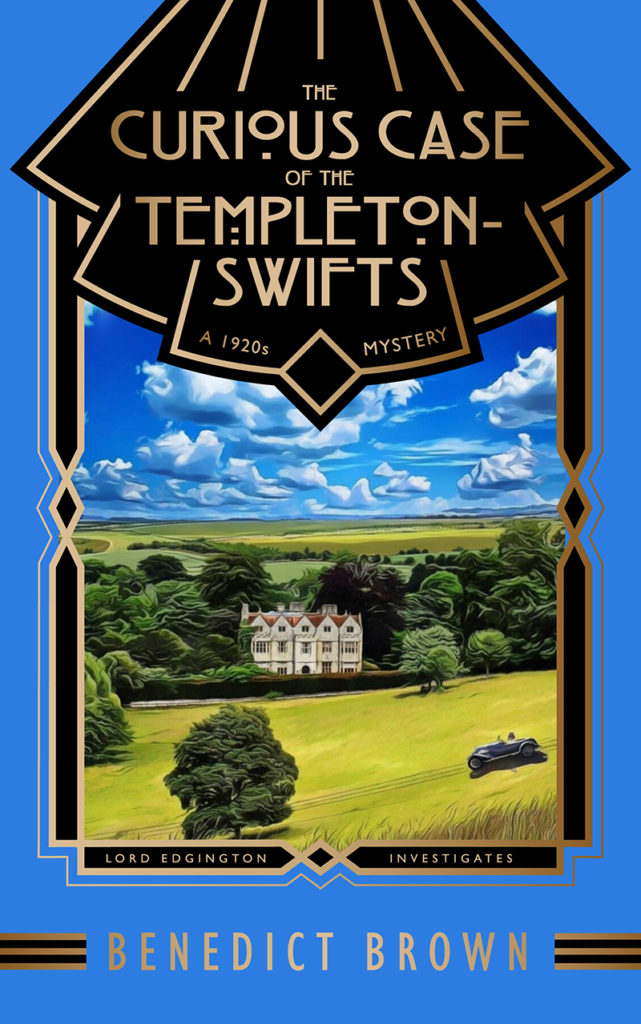 A wealthy recluse who's afraid for his life, a beautiful new bride with a murky past, and three angry heirs out to protect their inheritance. There's something not quite right about the Templeton-Swifts.
England, Summer 1926. When Lord Edgington receives a letter from Hugo Templeton-Swift, a famously rich old man who believes he's being poisoned, the renowned detective fetches his assistant, his golden retriever, and a full staff of servants and heads off to the countryside to investigate. But when the bodies start falling in the enigmatic manor of Riverside Keep, anyone could be guilty.

Though all fingers point to Hugo's much younger wife, his three estranged children have their own reasons for wanting their father out of the picture, and even the servants are acting suspiciously. With the aid of his loyal grandson, Lord Edgington must pick through a house filled with secrets in order to catch the killer and solve "The Curious Case of the Templeton-Swifts".

Dive into the pacy, puzzling and particularly warm-hearted new entry in the bestselling series of 1920s whodunits. The sixth "Lord Edgington Investigates…" novel is sure to have you holding your sides and scratching your head, as you race to spot the culprit before the beloved detectives can get their man.
Available in e-book, Kindle Unlimited, paperback and hardback.
As an Amazon Associate I earn from qualifying purchases.